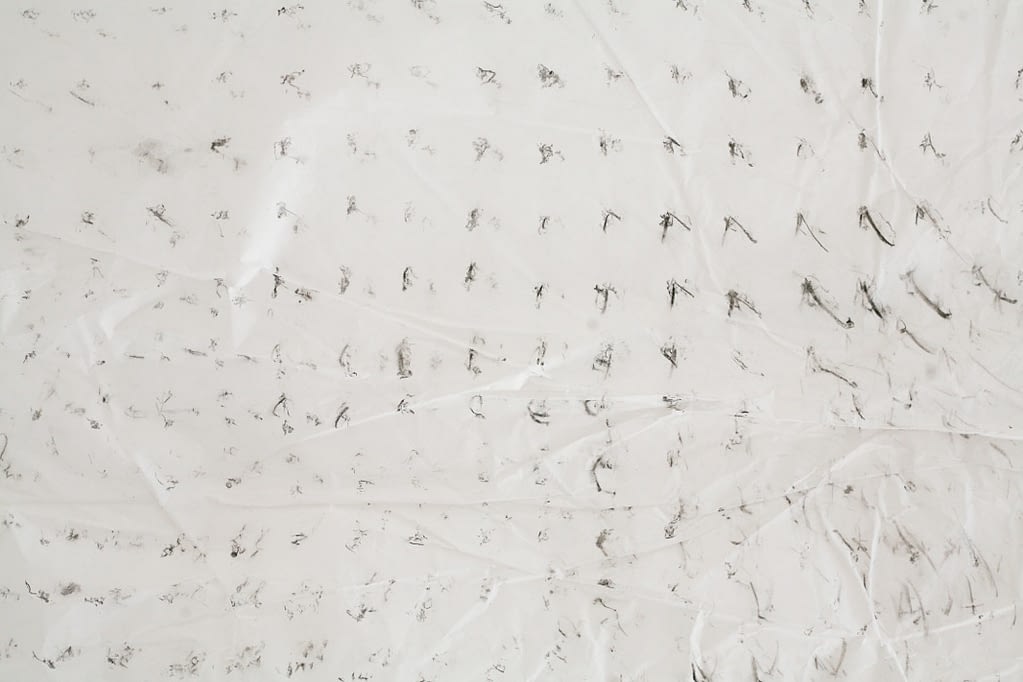 The Stadtbüro M. Faber & Co Stadtbüro at Hermanngasse 19/1 in the 7th district shows positions of young artists living in Vienna every 3 months.
The exhibition programme is curated by Lucas Cuturi
The artist Mara Novak makes the beginning
In her work, Mara Novak deals with herself or with the part of her ego that remains hidden to many people, because they experience only rarely and then mostly only fragmented parts of this other ego. It is a matter of dealing with the sleeping ego.
The artist deals with both physical and psychological experiences during the sleep process. On the one hand, she draws the movements she makes while asleep on a paper carrier, similar to a vector graphic. On the other hand, the artist also deals with her sleeping subconscious by making a sound recording of herself during the night, as she has the habit of speaking in her sleep. She then takes this mostly incoherent, fragmentary and sometimes incomprehensibly spoken language as the starting point for her sketchy sculptures made of wire, jute and plaster, which thus become a kind of manifested interpretation of her dreams.
Text: Lucas Cuturi
Vernissage on 21 September 2015 at 18:00 hrs
Exhibition period: 22 September to 23 October 2015 Opening hours: Tue, Wed, Thu 16-20 Uhr