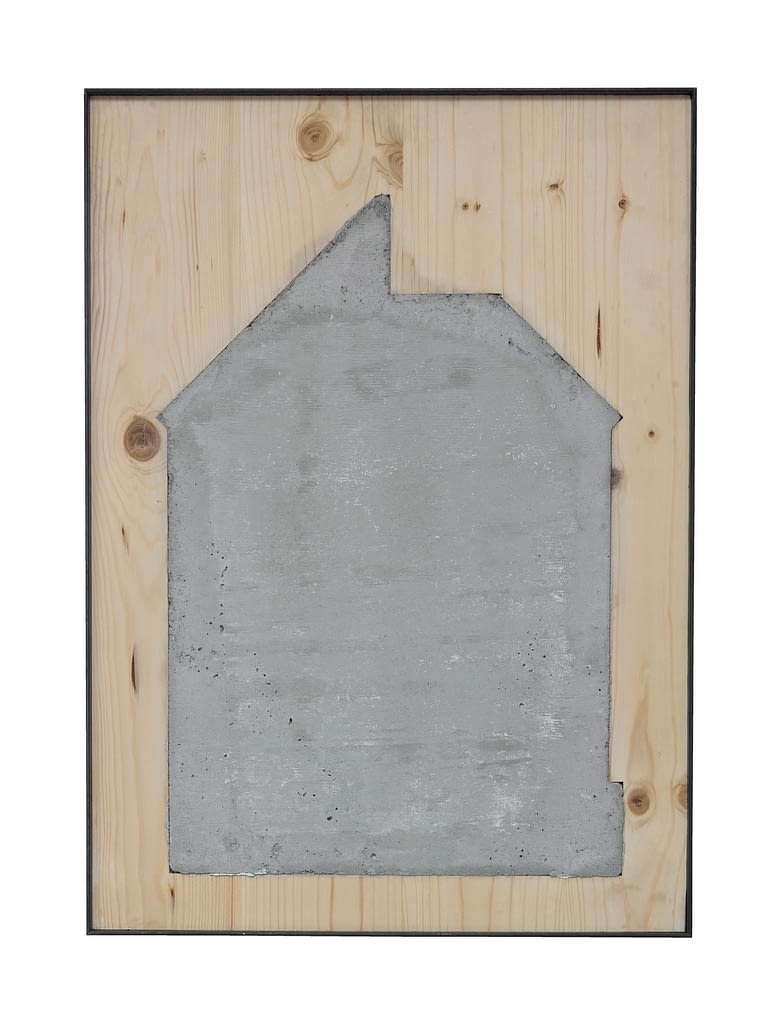 Bastian Schwind – firewall
Vernissage on 21 March 2018 from 19:00 hrs
Exhibition duration: 22.03. – 29.04.2018
If one encounters the English term "firewall", one involuntarily thinks of the security system of a computer that is supposed to protect it against foreign access and viruses.
Bastian Schwind, in his series of works with the same title, however, has taken on the original meaning of this word, namely that of the firewall. These are to be found predominantly in urban space, are to protect houses and properties from the attack of broken out fires. They often live in backyards and are sometimes exposed by construction and demolition work. For the most part kept in simple grey, these windowless exterior walls represent the exact cross-section of a house and yet reveal a great deal about its inner life to the exact observer.
Schwind embarked on a search for these unadorned signs of urbanity in order to place them in the viewer's field of vision in the form of relief panels made of wood, steel and concrete.
Text: Lucas Cuturi
Opening hours: Wednesday 16:00 – 20:00 and Sunday 14:00 – 18:00 and by appointment at: [email protected] or by phone +436507131826
Location: Project room Lucas Cuturi, Neustiftgasse 107/5, 1070 Vienna, Austria
Further information about the artist can be found under: Bastian Schwind