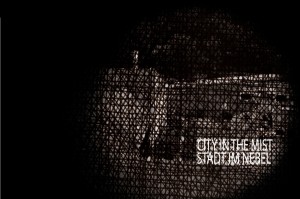 5th exhibition of the exhibition series "Together – Art & Design" a project of the Viennese furniture designer Nin Prantner in collaboration with the art historian and free Kuartor Lucas Cuturi.
Lea Titz (*1981, Graz) Lives and works in Vienna. 2000-2001 Academy for Applied Photography Graz.2001 – 2003 Photography apprenticeship in Graz and Rosenheim. 2003-2009 Studies at the University of Applied Arts Vienna, fine and media art with Prof. Gabriele Rothemann.
The 3 large pictures, which can be seen in Nin Prantner's show studio, are part of the ten-part picture series "Graze", which was created as part of the citybooks project.
The artist and 5 writers were invited to create an unconventional portrait of Graz. Lea Titz asked the 5 writers to send her text snippet to Graz and referred to it in 10 photographs she took of Graz. Sometimes her impressions of Graz were very contrary. The artist herself also has an ambivalent relationship to her hometown and never knows whether Graz is big or rather small. So she came to the conclusion that there must be several "Graze". Titz adds: "Graz is the city in which I grew up and it was exciting to give myself a new view of this city".
The works form a mixture of several artistic techniques, such as photography, painting and graphics. In their effect they are both concrete and abstract, pointing to certain circumstances and contents, but also consciously blinding out others.
The pictures, however, always stand for themselves and are not to be understood as illustrations of the texts. Presented together, they form one with each other, but may also exist for themselves. The artist draws attention to this fact in her series of three smaller pictures. These also refer to an urban environment, although this is not her hometown, but the city that the artist has voluntarily chosen for her present life, namely Vienna.
This time, however, the artist did not work in a dialogue with various literary figures, but exclusively worked with aspects she associated with certain places in Vienna in her pictures. Thus, skyscrapers on the Danube plateau become stalagmites, which the artist contrasts with stalactites, and other skyscrapers literally shoot into the sky. The intellectual bridge to the famous gorilla, which Titz encountered not in the jungle but in the Prater in Vienna, can then be spanned.
The ensemble is rounded off with plates covered with fishnet stockings. These, in turn, can be understood as a kind of whitewash of lived femininity in the urban jungle. However, as the artist claims, it is also a way of returning the stockings to their original function by actually re-stretching them as webs with a spiderweb pattern.
Text: Lucas Cuturi
Duration of exhibition: 06 June 2012 to 30 June 2012
Links: www.nin.at, www.leatitz.com